Welcome to our page!
Midwives offer birth center deliveries. Learn more about what to expect below.
We at Kueo Birth Center are here to help. Your first prenatal visit is normally done between 10-12 weeks of pregnancy. We encourage you to live a healthy lifestyle and call us to establish care should you need your midwife before 10-12 weeks of pregnancy. We will be happy to preform a blood pregnancy test or order a early sonogram if you are uncertain of dates. Your first visit will be 1.5 hours long we spend a lot of time with you and your partner to get to know you and your medical history. A complete physical will be done, routine OB lab work, fetal heart tones, early sonogram if requested. Your midwife will provide you with all the tools and education materials to get you through your first trimester.
Schedule a consultation and tour today!
Pregnancy • Birth • Postpartum
Congratulations on your pregnancy! We are here to help guide you through this beautiful moment in your life. Midwifery care here at Kueo (Koo-AY-oh) is complete personalized maternity care with licensed midwives who specialize in out of hospital deliveries. We look forward to speaking with you and helping you through this amazing journey in your life!
Kueo (adj.): Koo-AY-oh
Original Greek: κυέω
Kueó is from a greek word which means "conceive" or "to be pregnant."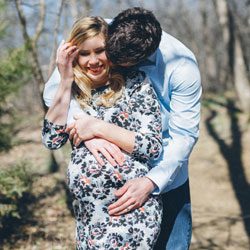 Pregnancy Care
We value the relationship we develop with all of our clients and love each family that we serve. You can expect prenatal visits with YOUR midwife, routine OB labs, sonograms, evidenced based birth classes, informed choice throughout your pregnancy, continual risk assessment throughout pregnancy, nutrition education, supplement education and so much more. Our goal is to give you all the tools and resources you need to have a healthy pregnancy and delivery, we strive to educate clients so they are well prepared while providing you with professional midwifery care as you await the arrival of your precious baby. Midwives support informed choices and help clients make the best possible decision for themselves and their baby. We believe pregnancy is not an illness and treat pregnancy/birth as a normal event in a woman's life, yet respect medical care if required and collaborate with medical professionals so clients may have the best care during their pregnancy.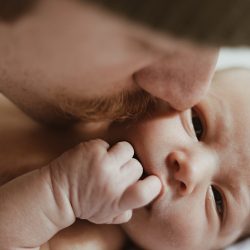 Birth Center Delivery
BIRTH is a sacred moment in a woman's life and we protect that space for you. Our birth rooms are equipped to meet your personal needs before and after delivery. You will have two licensed midwives attending your delivery who are skilled in emergency measures. Our goal is to remain intervention free and let your body do the work it was created to do "naturally." We utilize massage, hydrotherapy, essential oils, rest and relaxation, while you labor. We encourage eating, drinking and walking while in labor. Monitoring your baby will not require you to stay in bed. We encourage you to be surrounded by the people you love and those who support you. Birth centers are equipped with basic medical intervention should a mother or infant require assistance after delivery. Your baby remains with you skin to skin—newborn exam preformed at your bedside, vitamin K and Erythromycin given per parents request. We provide breastfeeding assistance and support. Recovery is best in your own home so every client who has a healthy delivery is discharged 2-4 hours after delivery with direct contact to your midwife 24/7.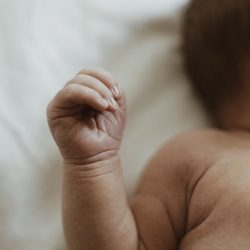 Postpartum Care
Day 2-3 after delivery your midwife will come to your home to follow up on your recovery and make sure your baby is adjusting well to life outside of the womb. We provide breast feeding support should you need it, Rhogam injection for all Rh- mothers if requested, Newborn screening test if requested.
2 weeks Postpartum: Office visit to follow up on your recovery, your baby's weight and growth, 2nd newborn screen if requested.
4 weeks postpartum: Newborn weight check in office.
6 weeks postpartum: This visit is always bitter sweet we become attached to our families and babies and always sad to see them leave. Your six week postpartum visit will be a complete physical with pap if requested.
We will discuss family planning and birth control methods.
Birth Center Attractions:
Includes 2 elegant formal birth suites with gorgeous built in birth tub
Modern luxury with a cozy farm house twist to make this birth center one of a kind
Licensed/Certified Professional Midwives to meet all your pregnancy/postpartum needs
Kueo Birth Center is low volume by choice, so that we maintain an intimate connection with every client to better serve her and meet her specific needs. Every prenatal visit will be with a midwife you personally know and have a connection with.
City of Decatur:
Decatur is part of Dallas-Fort Worth metroplex and is located 25 miles northwest of Fort Worth. Decatur has become a great destination of all walks of life. Although a small city Decatur prides itself in being a friendly "down home" city, vibrant with activity for families offering amenities of larger cities. Fort Worth, Grapevine, Keller and Denton are all 45 minutes or under away.
Wise Health System:
Our birth center is located within 2 minutes of hospital. Although we do our very best to help you have a birth center delivery, sometimes medical intervention is necessary for the health of mom and baby thus requiring clients to transport to a hospital. We have worked very hard to develop a positive relationship with doctors and hospital staff to better serve you and your family.
Schedule a consultation and tour today!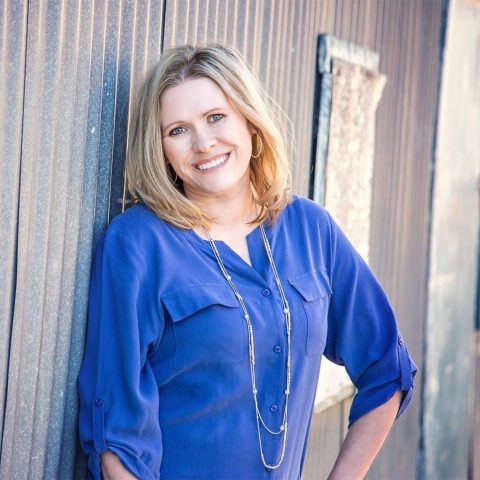 About Patty
Patricia (Patty) graduated from the Association of Texas Midwives and is a member of ATM and North Texas Midwives. She is a preceptor for ATM and NARM, educating and teaching student midwives throughout Texas.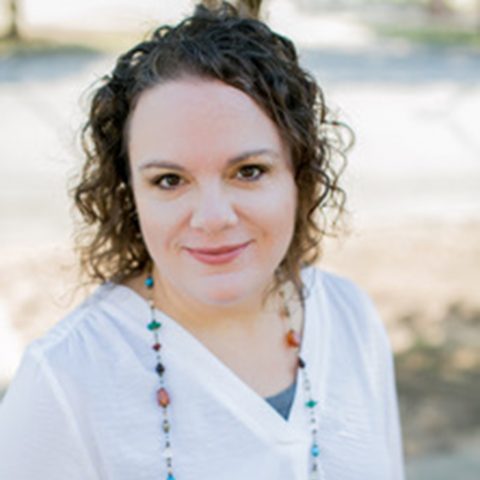 About Wendy
Wendy has privileges with Kueo Birth Center. Wendy has a bachelor's degree in Family Studies from TWU, was a DONA certified doula and CAPPA certified childbirth educator before becoming a licensed midwife through Mercy in Action.
Our core belief is that birth is a pivotal moment in a woman's life, and the way a woman chooses to deliver her baby can have an impact on her emotional well-being. Here at Kueo (koo-AY-oh), we work closely with women and families, guiding them through the many choices of the childbearing year, by providing risk assessments throughout pregnancy, labor and the postpartum period. We strive to keep our mothers and babies healthy, offering our clients expert evidence-based maternity care, and developing relationships with medical providers, should a mother or infant require medical assistance in pregnancy or birth. Midwives take a holistic approach to pregnancy and childbirth, recognizing that a woman's body is naturally designed to conceive, nourish and give birth. Midwives trust the natural progression, and guide women though this momentous life event. We believe every day of pregnancy will naturally prepare women and their bodies for birth. Safety of a Birth Center Kueo Birth Center and all midwives are licensed by the state of Texas and met the standards for certification by NARM to practice as a certified professional midwife, the CPM credential that requires knowledge and experience in out-of-hospital settings (home and birth center births.) All midwives and care providers practice emergency measures often, gaining continued education hours, and are certified in neonatal resuscitation as well as CPR.
"And we know that in all things God works for the good of those who love him, who have been called according to his purpose." – Romans 8:28
Midwifery care outside of the hospital far surpasses anything I have experienced with medical care. The exceptional care I received throughout my pregnancy prepared me and my husband well for delivery and postpartum. I felt safe, supported and well cared for during my pregnancy and birth, I could not imagine going anywhere else to have a baby…it was a beautiful, peaceful experience!
-E. Sims
As a father I was unsure about having our child in a birth center but wanted to support my wife and learn about all our options. I can't say enough how impressed I was when we met our midwife Patty. She took the time to answer all my many questions and provide me with information to ease my concerns. I felt supported during the birth process, I was able to catch my own daughter with the support of our midwife and hand her to my loving wife…A moment I will cherish forever.
-L. Rodriguez
As a first time mother I had no idea I could have my baby outside of the hospital in my own home. I saw a doctor through my first trimester and always left my appointments feeling empty. I met my midwife while she was shopping, her birth t-shirt caught my eye and we started a conversation. I made my decision I would hire Patty right there in the fruit isle! She gave me so much information I needed to hear and when she handed me her card with her personal cell number and hugged me, I wanted her as my midwife. My home birth was a great experience, something I could have never imagined. I've known Patty for 3 years and have had 2 babies with her, not only was she my care provider while pregnant she became my trusted friend.
-S. Byers
Having my baby in a birth center was a perfect choice. The ability to labor "freely" with no limitations was just what I needed. I labored without fear because I knew my midwives were capable to manage my delivery safely. I had a beautiful water birth with my family surrounding me. I felt so loved and supported by my birth team.
-F. Conner
SneakPeek Clinical lets you learn your baby's gender as soon as the next day. Visit our office, have blood drawn on site, and receive results via email as early as the next day, with no extra fuss!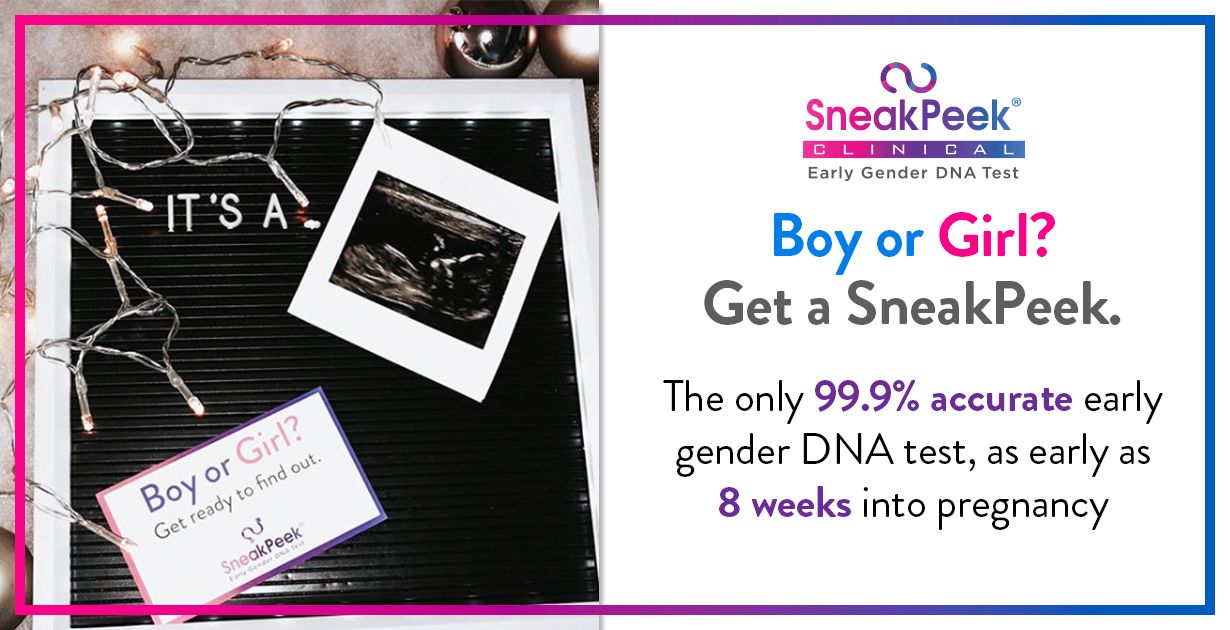 How Does SneakPeek Work?
While every person has her own DNA in her bloodstream, a pregnant woman's bloodstream also contains DNA from her unborn child. SneakPeek looks for male chromosomes in a small sample of mom's blood. If male chromosomes are found, that means baby is a boy. If none are found, baby is a girl. SneakPeek is 99.1% accurate at 8 weeks into pregnancy.
What is the SneakPeek Process?
At SneakPeek Labs, a test process called non-invasive prenatal testing (NIPT) is used to analyze cell-free fetal DNA. Starting with a small sample of blood from mom, plasma is separated from whole blood by centrifuge, and extracted cell-free fetal DNA (cffDNA) is analyzed for Y chromosomes, which are found only in males. The SneakPeek test is sensitive enough to find even a single Y chromosome, giving you confidence in your results.
Cost: $150
Please fill out the form below and a midwife will contact you shortly,
or you can call 817-349-7374 to set up your FREE consultation.
Any information shared is confidential.
Preparing for My First Visit with Kueo Birth Center Midwives
We are so honored you chose us to be a part of your pregnancy journey! As we anxiously await your first appointment at 10-12 weeks gestation, there are some things you should know.
Contacting Your Midwife
To contact us, please utilize our main number, 817-349-7374. You can also send texts to this number. If you have already created a chart within our system, please download the app and utilize the chat option. We answer all non-emergency questions during business hours.
For emergencies: You can call 817-349-7374, and the midwife on call will directly answer to help you.
For non-emergencies: Please keep correspondence during business hours, Monday through Friday 9:00 AM – 5:00 PM.
Optimal Pregnancy Health
Start taking prenatal vitamins. We find raw-food-based prenatal vitamins are best. Contact us for recommendations.
Add vitamin C.
Add probiotic for urinary and vaginal health.
Eat 80-100 grams protein daily.
Drink 1/2 your body weight in ounces of fluid daily.
Exercise daily.
Avoid smoking (this includes second hand smoke) and alcohol.
Avoid chemicals (cleaning, lotions etc.). Try to find more natural sources.
Avoid over the counter medications until you talk to a health care provider.
If you are on any prescribed medications, discuss this with your doctor to make sure they are safe while pregnant.
Your first appointment will be about 1 hour long. We provide a lot of information during this appointment to better prepare you for pregnancy. Routine OB lab work will be done, so hydrate well before your appointment. If you have any questions, please don't hesitate to reach out to us! See you soon!
Patricia Gross, LM, CPM
Kueo Birth Center
Address: Kueo Birth Center • 2802 S. FM 51 (B) • Decatur, TX 76234
Hours: Monday, Wednesday, Friday • 10:00 AM - 5:00 PM
Phone: 817-349-7374 • Fax: 817-984-4266 • E-mail: patty.!@kbirth.com
Having a baby is a memorable joyous moment in a woman's life. Every mom has a birth story to share, and we want to make this moment a beautiful one for you and your family to share. Imagine your birth spaced filled with music, loved ones, dim lights, laughter, care providers you personally know and trust to help guide you thorough this process.
Let us know how we can help you with this special time!

Click the button below to read Kueo Birth Center's Notice of Privacy Practices.